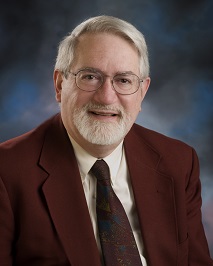 Thomas L. Butch has been a member of the Board of Trustees since 1974. He graduated from Gladstone High School in 1960 and received degrees from the University of Michigan (B.A. with distinction and honors in Political Science, 1964; J.D., cum laude, 1967), and joined the predecessor to the Escanaba law firm of Butch, Quinn, Rosemurgy, Jardis, Burkhart, Lewandowski & Miller, P.C., the same year. He was admitted to the Bar of the State of Michigan in 1968. Mr. Butch served on the Board of the Delta-Schoolcraft Intermediate School District from 1967-1973. He was City Attorney for the City of Gladstone from 1975 through 2013; is a member of the Pi Sigma Alpha Honorary Political Science Fraternity; is an honorary member of Phi Theta Kappa; serves on the Delta County Economic Alliance Board of Directors and as a member of the Gladstone Planning Commission, the Remnants Barbershop Chorus, and the Gladstone Memorial United Methodist Church. Mr. Butch also served on the Michigan Community College Association Legislative Committee. He has been married to his wife, Alice, for over 50 years. They have three children and four grandchildren.
Stephen T. Davis was appointed in January 2018 to fill a board vacancy, and in November 2018, he was elected to serve the remaining four years of the term. A lifelong resident of Delta County, Mr. Davis graduated from Bay College in 1967, from Western Michigan University in 1969 with a Bachelor of Arts degree in English and History, and earned a Juris Doctorate degree at Valparaiso School of Law in 1973. After a brief time at the Delta County Prosecutor's Office, he engaged in private practice in Escanaba until March 1994 when he became Judge of the 47th Judicial Circuit Court serving Delta County. He served until his retirement on January 1, 2017. He was honored to be chosen as the Bay College Alumnus of the Year in 2003. Mr. Davis resides in Escanaba with his wife, Carol. They have two children and three grandchildren.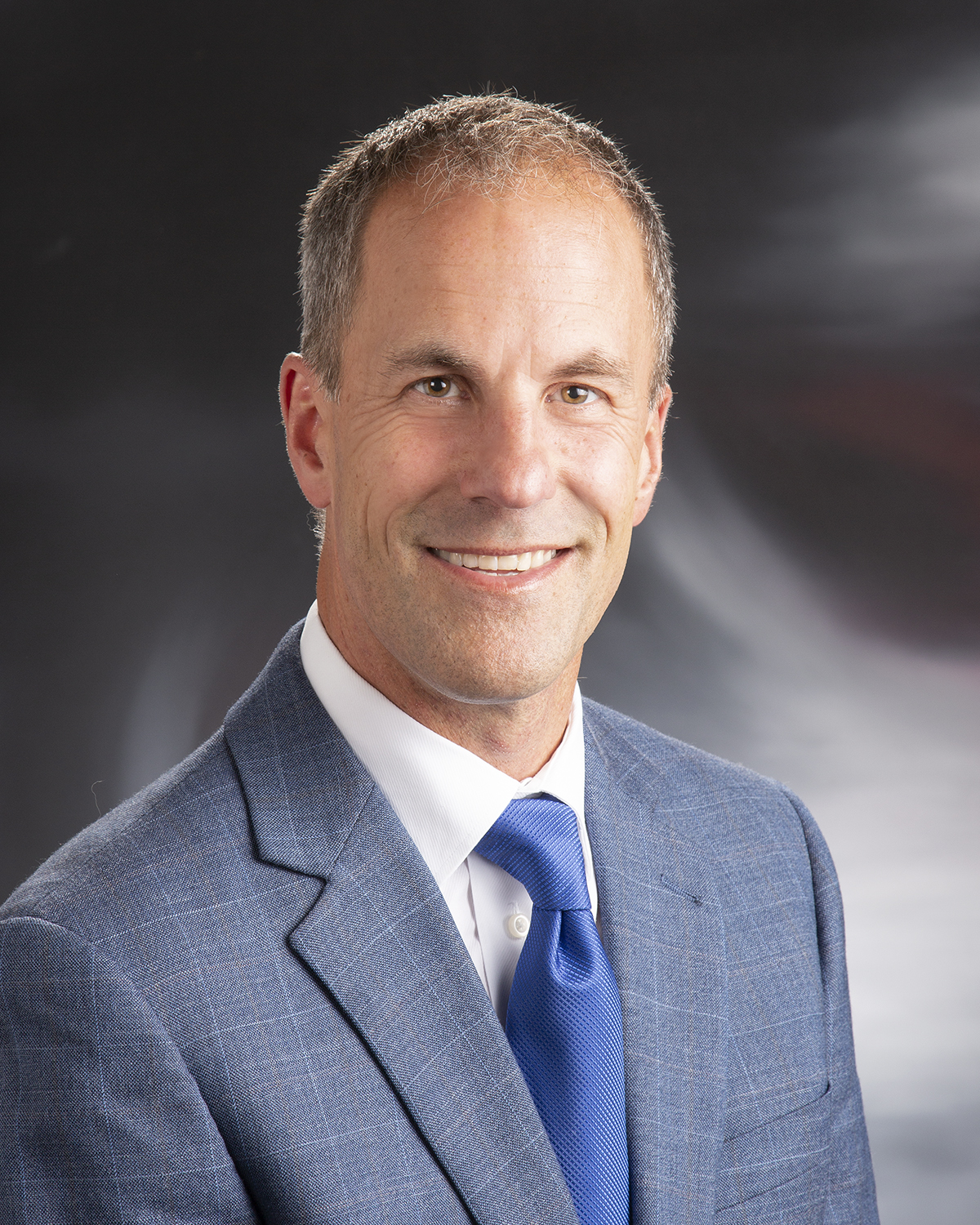 Gordon P. Fitch was appointed in September 2019 to fill a board vacancy. He was born and raised in Delta County and graduated from Escanaba Public High School. He received his Associate of Arts from Northwestern Michigan College in Traverse City prior to graduating with a Bachelor of Arts degree in Finance from Western Michigan University. Gordon also received his Executive Masters of Business Administration from Davenport University in 2012. His career has been focused on the specialty insurance industry, working for Hagerty over the last 18 years. He successfully established Hagerty's Agent Marketing Team in 2001 and Hagerty's Commercial Program in 2007. He is currently responsible for researching, establishing, and growing partnerships with North American insurance entities. Gordon relocated from Traverse City to Escanaba in 2018 and currently serves on the Bay Lakes Council BSA Executive Board, Next UP steering committee, and is a member of Escanaba Kiwanis.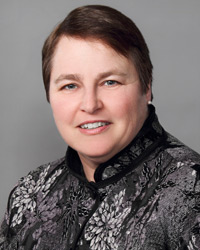 Joy E. Hopkins was appointed to the Board of Trustees in 2013 to fill the unexpired term of James R. Moberg and elected in 2014 and 2016. Joy received a NROTC scholarship to Marquette University in Milwaukee after serving two years in the U.S. Navy. She graduated with a Bachelor of Arts and Sciences degree in 1983. Joy resigned her Navy commission in 1991 to pursue her nursing degree at George Mason University in Virginia. Upon graduation from the nursing program, Joy found herself drawn back to service and rejoined the Navy as a nurse. Joy received a Masters in Health Administration from Eastern Michigan University in 2011. She retired in May 2019 from OSF St. Francis Hospital and Medical Group where she served as the Vice President, Patient Care Services. Joy and her family settled in Michigan in 2000 and moved to Bark River in 2011.
Eric L. Lundin was appointed to the Board of Trustees in 2003 and served until 2011. He was reappointed in 2015 and re-elected in 2016 to fill the unexpired term of Margaret Noreus. Mr. Lundin graduated from Bay College and Summa cum Laude from Northern Michigan University with a Bachelor of Science degree in Business and Computer Information Systems. Additionally, he graduated from the inaugural class of the Delta Force Leadership Academy. Eric also serves as the co-chair of the United Evangelical Covenant Church in Gladstone. He is currently a Vice President at Upper Peninsula State Bank. Eric and his family reside in Gladstone.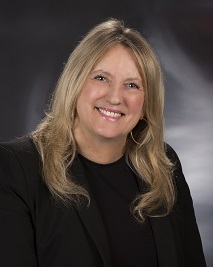 Dr. Terri T. Mileski was appointed to the Board of Trustees in 2018 to fill the unexpired term of James Hermans and then elected to a full-term in November 2018. Terri received a B.S. in Education and a M.A. in Educational Administration from Central Michigan University. She received her Ed.D. from Michigan State University. Terri retired as superintendent of Menominee Area Public Schools. She was previously superintendent for Concord Community Schools (Jackson County) and Rapid River Public Schools. Prior to being superintendent, she was a teacher (special education and general education, K - 12) and assistant high school principal. She is a university coordinator for Central Michigan University and supervises student teachers placed in the U.P. She is also a teacher/education consultant at Bay Pines Center in Escanaba. Terri's husband, John, is a retired teacher, administrator, and football coach. They have two sons, Josh and his wife, Martina, who are both teachers in the are and Stosh, who is a comedic writer/performer in Chicago.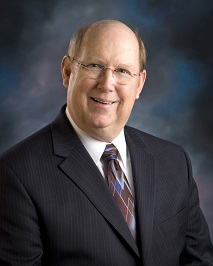 William W. Lake was appointed to the Board of Trustees in 2003 to fill the unexpired term of Marian E. Olson. He was re-elected to the Board in 2008 and 2014. Mr. Lake is a graduate of Northern Michigan University with a Bachelor of Science degree in Elementary Education with an emphasis in Mathematics and Social Studies and a Masters degree in School Administration. He is a retired superintendent from Bark River-Harris Schools; a position he held for ten years. Mr. Lake is a member and past officer in several organizations including the Community Foundation for Delta County, the Bark River Lions Club, the American Legion Post 438, and Salem Lutheran Church. He resides in Bark River.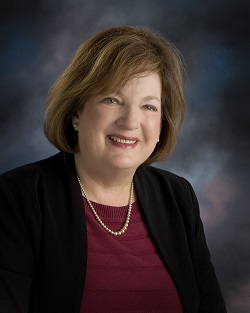 Laura Coleman is President of Bay de Noc Community College, a position she assumed in July of 2006. Prior to joining Bay College, Dr. Coleman was Executive Dean at Bertrand Crossing Campus, Lake Michigan College, Benton Harbor, MI. She also served as Interim Dean of Institute for Diversity and Leadership at Lake Michigan College, Benton Harbor, MI. She served as the Director at the Jefferson City Campus of State Fair Community College. Dr. Coleman received her Doctorate of Philosophy (Ph.D.) degree from the University of Missouri-Columbia, her Master of Business Administration (MBA) degree from Lake Forest Graduate School of Management, Lake Forest, IL, and her Bachelor of Science (BS) degree from the University of Illinois. Dr. Coleman serves on the Michigan Early Middle College Association Board, the Michigan Community College Association Executive Board, the College Board Community College Advisory Panel, and as Past President to the Continuous Quality Improvement Network (CQIN). Dr. Coleman was selected as the 2017 Upper Peninsula Business Person of the Year for U.P. Business Today. She served on the AACC Commission on Academic, Student, and Community Development from 2011-2013 and the Commission on Research, Technology, and Emerging Trends from 2013-2014, the Michigan College Access Network Board of Directors from 2011-2015, and the (AACC) Presidents Academy Executive Committee from 2013-2017. Locally, she serves on the Delta County Economic Development Board, the EDA Executive Committee, the CUPPAD Central U.P. Regional Prosperity Collaborative and Rural Wage Study Committee, and is a member of Rotary. She served on the OSF Community Advisory Board from 2008-2012 and the Bay Area Economics Club from 2007-2014.