2023-2024 College Catalog
2023-2024 College Catalog
---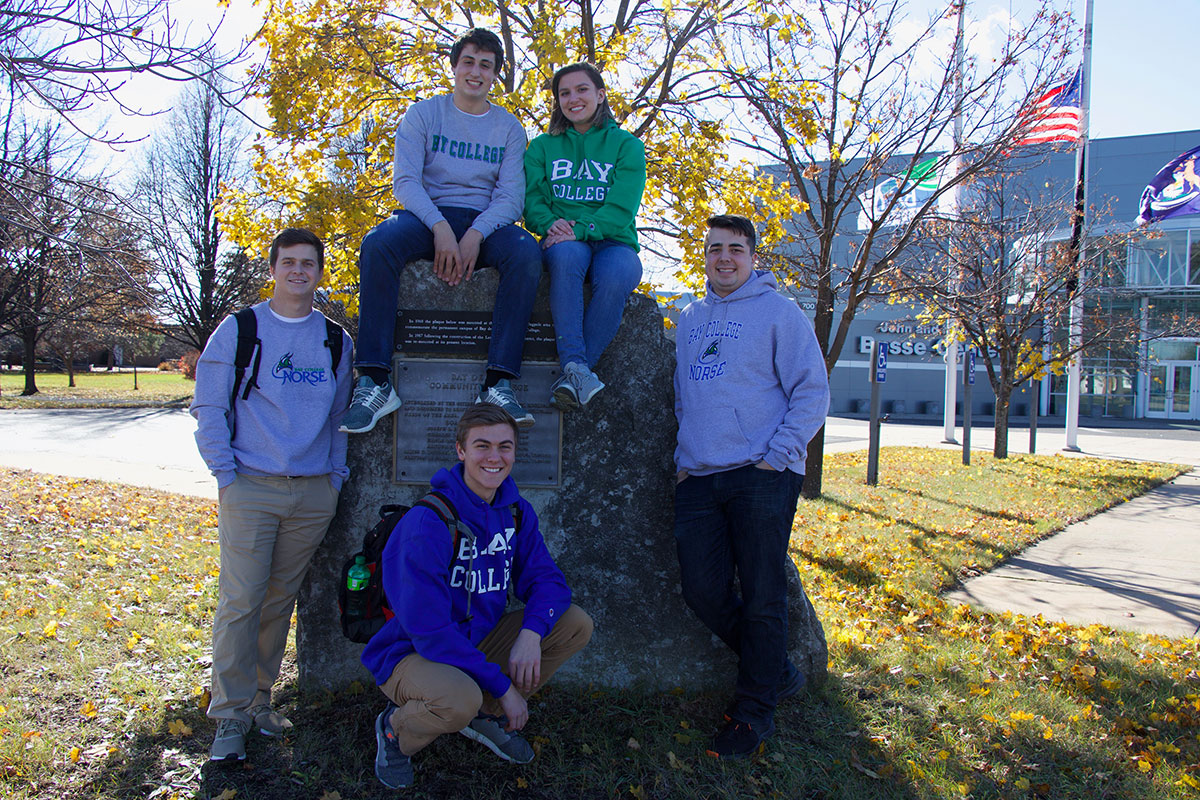 A Big-Time, Small Community College
Bay College is more than a place to learn, it's a place to find yourself and your future. Learn on campus or online in smaller classes with instructors that actually get to know you. Bay College is dedicated to each student's success providing the support you need while earning your certificate, degree, or transfer credits. You deserve big things in life. Invest in yourself at Bay College!
Two Campus Locations
Bay College is located in Michigan's Upper Peninsula with campus locations in Escanaba and Iron Mountain Michigan. The Escanaba campus is located near the shores of Lake Michigan, and is an area rich in natural beauty lending itself to unique outdoor experiences as well as modern campus living. Bay College West Campus, located in Iron Mountain, is home to some of the area's largest industries and is a popular destination for outdoor activities all year long.
Accreditation & Recognition
Accredited - The Higher Learning Commission
Higher Learning Commission of the North Central Association of Colleges and Schools
30 North LaSalle Street, Suite 2400
Chicago, IL 60602-2504
800-621-7440; 312-263-0456
www.ncahlc.org
Approved by the Michigan Department of Education
608 W Allegan
P.O. Box 30008
Lansing, MI 48909
517-373-3324
Member of:
American Association of Community Colleges
Michigan Community College Association
Association of Community College Trustees
American Association of Collegiate Registrars & Admissions Officers
To review any of the accreditation and licensing documents please visit the Bay College Accreditation webpage: https://www.baycollege.edu/about/accreditation.php.
Disclaimer
The catalog is effective for the 2023-2024 academic year beginning August 1, 2023. The catalog is for informational purposes only and does not constitute a contract. Bay de Noc Community College has made every reasonable effort to determine that everything stated in this catalog is accurate. However, the college reserves the right to change, modify, or alter without notice all fees, charges, tuition, expenses, and costs of any kind and further reserves the right to add or delete without notice any course offering or information contained in this catalog, including the rules controlling admission to, instruction in, and graduation from Bay College. Such changes become effective whenever the college deems necessary and apply not only to prospective students but also to those currently enrolled. The most up to date information is available on the college website: www.baycollege.edu.
---